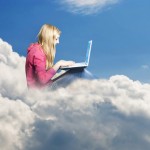 Students looking for the top scholarship websites will find there are numerous options available. Below are two of the best scholarship websites and an overview of the benefits students will find on those websites.
Top scholarship websites #1
CareerOneStop
CareerOneStop offers a one-stop resource for employment information and how to plan a pathway to your individual career success. Not only does the website offers tools to help job seekers, but career professionals, businesses, and students can find help on this website as well.
This top scholarship website is sponsored by the U.S. Department of Labor and offers a host of products. One of those products is America's Service Locator. This tool can be used to connect students and job seekers to training and employment opportunities at One-Stop Career Centers in their local area.
The top website about scholarships also offers contact information for numerous work-related services, including educational opportunities. Students can also make use of the America's Career InfoNet tool. Through this tool, students can explore a wide range of career opportunities to help them make education choices.
Available information includes salary data, industry and occupation information, education resources, career videos, career exploration assistance, self-assessment tools, and other resources.
For individuals who are planning to embark on a new career, the website offers a tool that allows visitors to explore possible new occupations by identifying occupations that require knowledge and skills similar to their previous or current job.
The student aid website provides information about local training programs available for those industries and occupations. Individuals looking for training and employment information after the military will also find a wealth of information on the CareerOneStop scholarship website as well. Service members and veterans can search for jobs based on the experiences and skills they obtained while in the military.
Top scholarships website #2
StudentAid.gov
Preparing for college can be an overwhelming experience. Many students find it difficult to manage the numerous tasks related to getting ready for college, including the various deadlines for applying for scholarship and college admission.
This scholarship website makes it easier for college-bound students to gather all of the resources they need in getting ready for college. Students can explore various careers to identify possible career paths that may match their skills and interests.
On this website about scholarships, students can find out how much various career options pay and how to find a career that will match their passion. Once the student has identified a career, this website also helps college-bound students in choosing the college that is right for them based on their chosen path of study.
Students will learn what types of schools are available and how to assess their own interests and personalities in order to choose the right college or university.
The college search tool offers search results for schools that include such information as general school information, tuition and fees, types of financial aid provided, net price, enrollment, admissions requirements, retention and graduation rates, accreditation, campus security statistics, and default rates for students with loans.
The College Navigator tool allows students to quickly compare schools. Visitors to the website can even save their session and export their results into a usable spreadsheet.
Students can also make use of a college preparation checklist that will ensure they have everything they need for academic and financial preparation.
There is even helpful information for parents that will assist them in supporting their child with their studies, tips on how to establish a college savings account and what to do when the time arrives to apply for financial aid.
Adult students will discover tips that will keep them on track for ensuring they have everything they need to get started. Students of all ages will also find a wealth of information on the StudentAid.gov scholarship website to help them in understanding the various costs of attending college and how to mitigate those costs with grants, scholarships, and loans to make obtaining a college degree more affordable and attainable.
Top scholarship website choice!
You can't really say what the top scholarship websites between the two of them is because they both offer great unique information to help students. That's what is really good about them. They don't try and overload the first time student which many other scholarship websites try and do. They both are excellent student aid tools for any student looking for student financial aid because what they present works without all the fanfare.