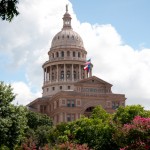 When looking for the best scholarship websites, the numerous options can sometimes be overwhelming. Below, we will take a look at two of the best scholarship websites and examine the advantages offered by each.
What is the best website for scholarships?
StudentAid.gov – best scholarship website?
This website is sponsored by an office of the Department of Education. One of the main benefits of this website is that it not only offers information about available scholarships, but it also offers a host of other types of helpful information for college-bound students. Such information includes tips for preparing for college, the different types of financial aid available to students, who is available for different types of aid, and how to apply for aid by completing the FAFSA.
As part of the U.S. Department of Education, Federal Student Aid is the single largest provider of financial assistance in the country by providing more than $150 billion in loans, grants, and work-study funds. Along with searching for scholarships, students and their families can stay informed about numerous federal student aid programs and learn how to apply for and receive assistance from those programs. The scholarship website also helps students manage outstanding federal student loans.
Although sorting through the various types of aid available can often be overwhelming for many college students and their families, this website makes it easy to sort through the different types of aid available from a variety of sources and determine which option is best for them based on their education goals, eligibility, and the school they plan to attend.
State.gov – best scholarship websites?
This scholarship website is sponsored by the U.S. Department of State. Students and their families will find a wealth of information about various website scholarships and internship programs on this website. There are also numerous resources for many other types of educational assistance, including scholarships for specific populations, such as students with disabilities, students looking for athletic scholarships, African-American scholars, Native Americans, ROTC programs, veterans, women, and minorities.
Students who are interested in financial assistance and the opportunity to study abroad will also find this website offers resources regarding available opportunities. There are numerous agencies that offer a range of internship programs for undergraduate and graduate students. Many of these programs will not only offer tuition assistance, but will also pay participating students a salary.
Through the Department of State scholarships website, students and their families can find information about internship programs through the Defense Intelligence Agency, the National Security Agency, and the Central Intelligence Agency. In addition to providing scholarship and internship information, the State Department scholarship website provides information about literally thousands of federal government job opportunities. Current civilian federal employees and their families can also locate information on this website regarding the Federal Employee and Assistance Fund. Children and grandchildren of Foreign Service personnel will also find this website to be helpful in providing information about scholarship programs set aside specifically for them at such schools as Yale, Vassar College, and Dartmouth College.
Whether you are starting your search for college funding or you are looking to explore the world while financing your college education, when you are looking for the best websites for scholarships, you will find that each of these scholarship websites offers a wide range of beneficial information to college students and their families.