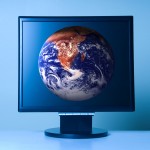 There are scholarship websites for just about any country to navigate to so you can apply to them. We can't put all of them here, but there are some easy to follow websites about scholarships that are worth mentioning. They are simple to use so students can actually interact with them and apply to whatever scholarships they choose.
We also have information which we feel are the better websites having scholarships on them worth visiting. They are easy to follow and good reading websites about scholarships and student aid. They contain information you might not of read about before, which always make interesting reading. We feel they are unique student financial aid websites.
Country specific scholarship websites are always a great first place for students to start looking into student financial aid for a particular part of the world because they seem to give the most vital information needed to help students. You get the meat and potatoes of what you really need to know right out of the gate so you can save time in searching. Below are a few that we feel are great scholarship websites from various countries.
Canadian scholarship websites
Students either from Canada or interested in studying in Canada will find that Scholarships-Bourses.gc.ca offers a wealth of helpful information. Canadian students can discover great new opportunities for research and graduate study in Canada. Students outside of Canada can learn about exciting new opportunities for researching and studying in Canada. The goal of these types of scholarship websites is to promote participation in international study and the establishment of research partnerships in order to build understanding among diverse cultures. The website is sponsored by Foreign Affairs and International Trade Canada. Several scholarships from this website are provided by DFAIT each year to international scholars with goals of studying in Canada.
United States scholarship websites
There is a few great websites about United States scholarships is located at StudentAid.ed.gov and state.gov/m/dghr/flo/c21963.htm. Students can find all of the information they need to help them in locating scholarships. Students can find out about scholarships in a number of different ways, including federal agencies, financial aid offices at schools and colleges, numerous foundations, and local businesses. This website makes it easy for students to put together all of the resources they need to decide on a career path, find scholarships, and apply for the funding they need for college.
Japan website about scholarships
Students interested in studying abroad in Japan may wish to visit the scholarship website of StudyJapan.go.jp to learn more about their scholarship programs. Currently, more than 83,000 students from countries around the world have studied under the Japanese Government Scholarship Program. The program was originally established in 1954. There are several different types of scholarships on this website available that are sponsored by the Japanese government, including those for teacher training students, research students, Japanese studies students, undergraduate university students, special training students, and college of technology students.
 Australia scholarship website
There is a scholarship website which features programs available for students who wish to travel Down Under and study in Australia. Information can be found online at Australia.gov.au. The scholarship website is sponsored by Australia Awards with a goal of promoting education links, knowledge, and lasting ties between Australia and neighbors throughout the world. There are two streams of scholarship awards available on this website. One is based on building capacity in developing countries, while the other has a goal of attracting the best and brightest professionals and researchers to travel to Australia for the purpose of study.
Australian website on scholarships
Students interested in study abroad opportunities can also find helpful information at the scholarships website of MyFuture.edu.au. The Commonwealth Scholarships Program was established with the goal of helping students from economically deprived backgrounds achieve their higher education goals. The program also manages the Endeavour Awards. These awards are sponsored by the Australian  Australia  government and provide opportunities for students around the world to study and research in Australia. Along with these scholarships on this website, the Department of Education also contributes to a number of other scholarships that make it possible for Australians to travel and study overseas.
Scholarship website from  Finland
The Finnish Government also offers a scholarship program and a nicely laid out website for scholarships. Students interested in the program can find more information at StudyInFinland.fi. The scholarships on this website are available for 3-9 months of doctoral level studies and research at universities in Finland. The program is available based on cultural agreements between Finland and a number of countries around the world. A monthly allowance is provided through the scholarship program. Students who are interested in studying in Finland but who have not yet reached a doctoral level should understand that no tuition fees are charged at the Bachelor's level degree program in Finland. There are also no fees charged for several Master's degree programs. Instead, the cost of education is covered by the Finnish government. Institutional scholarships for non-EU students are available to help students enrolled in Master's degree level programs where a tuition fee is charged.
Scholarships website from the Chinese government
The Chinese government also sponsors a scholarship program. The program was established by the Ministry of Education based on educational exchange agreements between several countries and the Chinese government. The program offers a full scholarship, a one-off settlement subsidy for new students, and an inter-city travel subsidy. Students will also receive a monthly allowance through the host institution. Students can find out more information at the Chinese government scholarships website http://www.csc.edu.cn/laihua/scholarshipdetailen.aspx?cid=97&id=1422.
For students interested in expanding their education overseas, there are numerous scholarship websites available to help them. They are useful tool to get students off to the right start without all the student financial aid stuff you don't really need to know about.
Working smart and not hard saves a lot of time!